News
Innovation through automation in stirring technology
Reitz Technik has developed automated stirring technology that uses the easy-to-use industrial robot HORST from the German robot manufacturer fruitcore robotics.
For this purpose, the industrial robot from fruitcore robotics is equipped with one of our agitators and can stir a certain number of containers in a certain time in an unmanned shift. Also at night and on weekends.
Thanks to the automated stirring processes, the challenges of the shortage of skilled workers can be effectively met because employees are relieved and no additional staff is required. A quick payback is possible. Productivity and competitiveness are increased considerably.
Agitator for bunghole drums
Our new agitator for bunghole drums can be inserted and tightened very quickly in a bunghole drum due to its light weight and compact dimensions.
The small folding stirrer with a folded in diameter of 50 mm and folded out with a diameter of 150 mm and is very efficient in the stirring process.
Various variations of drives with and without frequency control are possible and can be matched to your mixing material.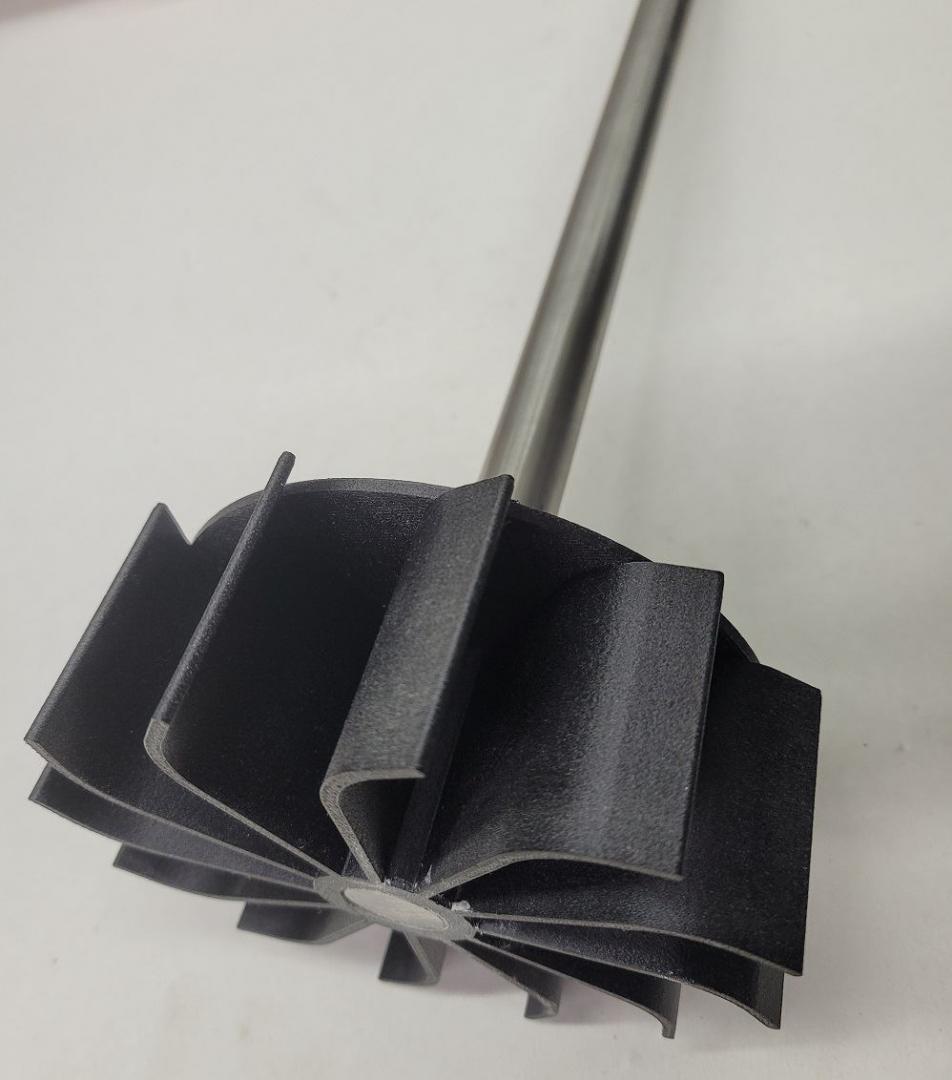 New stirrer made of polyamide / carbon fiber
Our latest development among the stirrers is the impeller made of polyamide and carbon fiber. This is highly resistant to acids and alkalis.
Agitator with angle-adjustable blades
One of our company's developments is the two-blade inclined blade agitator with blades that can be adjusted in angle.
This allows you to adapt the inclined blades to your material and get the best stirring result.
Our traverse for IBC containers and other containers
Our traverse made of light but very stable and rigid aluminum profiles can be easily placed on IBC containers and other containers. Any openings in the top of the containers remain easily accessible.
Any agitator up to a weight of approx. 25 kg can be attached to it.